Our History
Approximately 35 years ago, the secretary at St. Mary's by the Sea Episcopal Church in Point Pleasant Beach, NJ prepared a box of food for a family in need. With that act of kindness the foundation of St. Gregory's Pantry was formed.
Over the years, volunteers came to help; individuals, businesses and community organizations contributed food and money, and everyone had the same thought – we are an affluent community; if we have families who are struggling, we need to help.
Fast forward to today and St. Gregory's Pantry has evolved into something much bigger than Dorothy, the church secretary, ever imagined. Today, St. Gregory's has over 250 volunteers, is open five days a week, has three major holiday distributions and coordinates a monthly Friendship Dinner.
The Pantry is a 100% volunteer organization
Approximately six volunteers work every weekday
The holiday distributions include volunteers from area schools, boy scouts, girl scouts, sports teams and many other organizations
St. Gregory's Pantry serves about 50 families per week
Each holiday distribution serves approximately 300 families
The holiday distributions include filled baskets at Easter, and new toys and gifts for children at Christmas
The monthly Friendship Dinners serve and deliver hot meals to between 60 and 100 people per month
St. Gregory's Pantry volunteers range in age from kindergarteners who make holiday cards, to high school students who carry cases of food and make deliveries, to people who take the day off from work "just to help", to retirees, who often work as hard as they did during their careers. The volunteers come from all walks of life; they are the core of The Pantry. There is no one person who makes the pantry run – it is a group effort that just seems to work.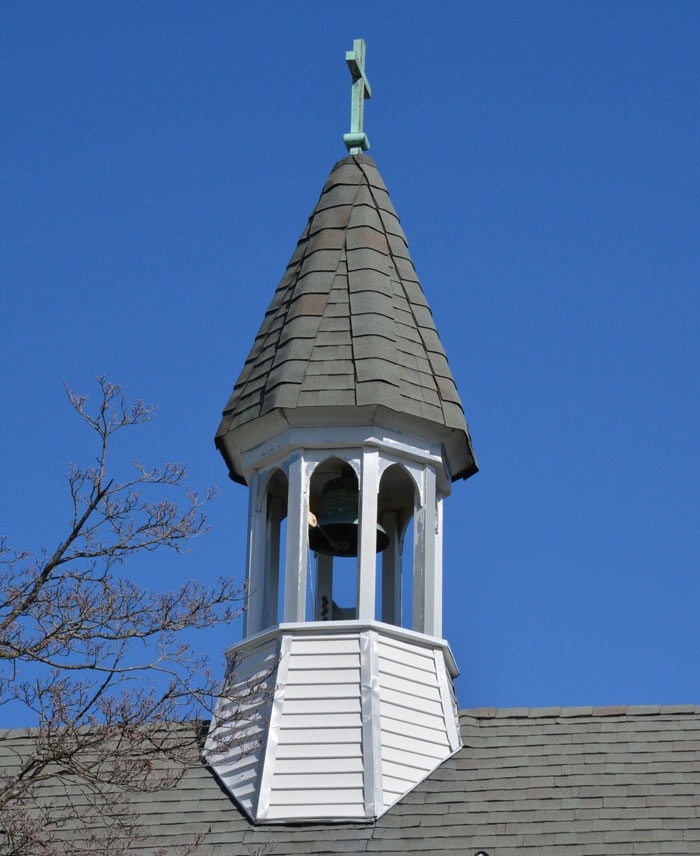 Participating Churches
All Saints Episcopal Church
The Bay Head Chapel
Central United Methodist Church
Fellowship Chapel
Good Shepherd Lutheran Church
Harvey Memorial United Methodist Church
Point Pleasant Presbyterian Church
Sacred Heart Roman Catholic Church
St. Martha's Roman Catholic Church
St. Mary's-by-the-Sea Episcopal Church
St. Paul's United Methodist Church
St. Peter's Roman Catholic Church
Mission Statement
A community of committed volunteers representing the various community churches in the Greater Point Pleasant area devoting time and energy to provide temporary food relief and basic necessities to those in need.
Who We Help
Individuals and families who are struggling to make ends meet.
St. Gregory's Pantry is most grateful for all the support our community has given us. Anyone who has the time and desire to help is welcome. 100% of our dollars donated are used for food and client needs.
How We Help
Through the generosity and commitment of individuals, churches, businesses, schools, clubs, and various service organizations in our community, St. Gregory's Pantry provides temporary aid to approximately 10,000 individuals annually.
Major distribution events are held during Easter, Thanksgiving and Christmas:
Each distribution serves approximately 300 families through Client Shopping. A volunteer escort shops with each of our clients, offering friendship, dignity and choice.
Special Projects:
March & April: Gathering of Easter Baskets
At the Easter Food Distribution, beautiful baskets filled with candy, toys, and supplies are collected for each child on our list. Information about how to donate items or baskets will be on our calendar page.
November & December: Toys for Infants through Teens
Our Christmas Toy Room is a great success! At the Christmas Food Distribution, along with stocking stuffers, we provide toys and gifts for children aged infant through teen. We begin our search for toys in late November. Information about meetings and collecting will be on our calendar page.
Friendship Dinners:
Companionship and a warm meal are provided monthly by a member church for anyone in need of a meal and friendship or who would otherwise be alone.
Location: Please check calendar page for time and location
No reservation is required unless transportation is needed. Call St. Gregory's Pantry: 732-892-8105
Holiday Friendship Meals
New Year's Day Open House:  1pm – 3pm
A fun, meaningful event of food and fellowship is held at Sacred Heart Church, Main Avenue, Bay Head.
Thanksgiving Day Feast:  12pm
This meal is prepared by the Point Pleasant Beach Elks Lodge, 820 Arnold Avenue. If you would like to volunteer please contact the Elks at 732-892-9843.
Christmas Day Open House:  12pm – 2pm
Our Open House is located at The Point Pleasant Presbyterian Church on Bay and Forman Avenues. This is a happy occasion with food and entertainment. Toys and small gifts are provided.
No reservation is required for Holiday Friendship Meals unless transportation is needed. Call St. Gregory's Pantry: 732-892-8105