Pickup Location
Curbside Pickups are on the Atlantic Avenue side of St. Mary's by-the-Sea
We are open for curbside pickup and deliveries only. There are no indoor pickups at this time. Pickups are on the Atlantic Avenue side of St. Mary's by-the-Sea. All volunteers will do their best to maintain social distancing.
We are happy to be serving our community and we hope you and your loved ones are staying safe and healthy.
Please continue to check our calendar and website for additional details.
Fulfill Representative at St. Gregory's Pantry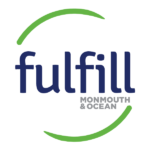 A representative from Fulfill, The FoodBank of Monmouth and Ocean County, visits St. Gregory's Pantry each month to help individuals and families apply for Healthcare, Food Stamps, Energy Assistance, etc.
Please continue to check our website for upcoming Fulfill visit dates. Appointments may be made in advance or walk-ins are accepted. To make an appointment or for more information, call St. Gregory's Pantry at: 732-892-8105 or Fulfill at: 732-643-5888.
COVID-19 Vaccine Information
The Ocean County Health Department is offering COVID-19 vaccines to those who are homebound. Please call 732-341-9700 to schedule an appointment for a vaccine in your home. Moderna, Pfizer and Johnson & Johnson vaccines are available. No appointment is needed. This service is free of charge. Click here for additional information.  
Utility assistance is available through NJNG, Comcast, the State of NJ and the LIHEAP program. Additionally, NJNG Energy Assistance Days are scheduled for September. Please click here for additional information and helpful links.
How to Request Help
If you are in need of help:
Please contact your local church, school nurse, your social services office, or call St. Gregory's Pantry at: 732-892-8105
Comuníquese con su iglesia local, enfermera de la escuela, oficina de servicios sociales o llame al St. Gregory's Pantry: 732-892-8105
St. Gregory's Pantry Hours
St. Gregory's Pantry is open 5 days a week:
Monday, Tuesday, Wednesday, Thursday and Friday from 10:00am until 12:00pm.
Please see the Calendar pages for special distribution days, dinners and events throughout the year.
Horas de St. Gregory's Pantry
St. Gregory's Pantry está abierto cinco días a la semana:
Lunes, martes, miércoles, jueves y viernes:  10:00am – 12:00pm.
Por favor, consulte la página del calendario para días especiales de distribución, cenas y eventos durante todo el año.
Our Clients
St. Gregory's Pantry helps individuals and families who are struggling to make ends meet. We provide temporary aid to approximately 10,000 individuals annually.